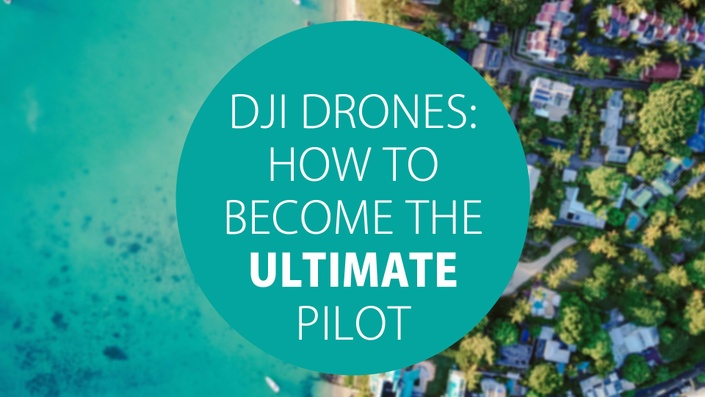 DJI Drones: How To Become The Ultimate Pilot
Fly with confidence, get professional videos, stay safe and get in the air quickly!
Watch Promo
Enroll in Course
Hi, I'm Alex.
I can still remember the delivery man handing me my first, brand new drone.

I'd read about them, I'd seen the awesome videos that Casey Neistats makes and I wanted to get it up in the air as quick as possible!
Within minutes though I was overwhelmed with boxes, cables, firmware updates, legal flight regulations, questions, more questions and a whole bunch of really annoying beeping sounds when I turned it on. Seriously, they wouldn't turn off!
It took me weeks of watching random YouTube videos, reading endless forum posts, Googling and fiddling around with the DJI GO 4 app to really get any type of clear grasp on how to properly and safely fly my shiny new toy.
Have you just purchased a brand new drone?
Are you madly tracking it via the postage website counting the days until it arrives or have you already unboxed it?

Even if you've already got it in your hot little hands, I'll bet you're:

Scared or nervous that you're going to crash and damage it
Wanting to know how to get those cool, professional looking videos
Not really sure where to start or how you can fly safely and obey the law
Wanting to get up and flying as quickly as possible
But don't worry, I was all those things too.
Become The Ultimate Pilot - Fast!
After going through hours and hours of learning every detail about all the various different drones out there I've built this course from the ground up to help you become the Ultimate Pilot!
I'll make sure you're prepared and confident when you take to the skies that first time. I'll make sure you know full well what your drone is capable of and how to access and use all of its flight modes, features and flying abilities.
You'll know what legal obligations you have while flying your drone in your country and most importantly, you'll learn how to get those silky smooth, professional videos that makes everyone "ohhh" and "ahhh".
"EVERYTHING you could possibly want to know about drones"
Very in-depth and well laid out course covering EVERYTHING you could possibly want to know about drones. Definitely recommend, thanks for putting in so much time to provide this information! - EMERELLE
"Excellent explanations!"
Excellent explanations! I'm very excited with this course. I've learned new things and it's very useful. Thank you very much for such a great job. - AURELIAN
What Drones Does This Course Cover?
This course is fantastic for anyone flying a drone from almost any manufacturer. It covers many aspects of piloting that are common to all drones such as safety, obeying your countries laws as well as the technology and terminology behind drones.
However, in order to give you the best experience and really dig deep into the specifics of each drone this course focuses on three specific drones, these are the:
DJI Spark
DJI Mavic Pro
DJI Phantom 4 Pro
If you own another DJI drone, such as the Mavic Air or Phantom 3 series, you will still learn a lot out of this course, especially in the section that covers gorgeous photography and videography, but other sections might not be as applicable.
While I'd love to teach everyone about their own unique drone, it's simply not possible to create a course that covers every drone out there.

As such, it is recommended that you own one of the three drones above to get the most out of this great course.
Get Your Monies Worth!
DJI drones are some of - if not the - best drones out there. Their flight times, durability, feature set and more is essentially unrivalled by any other company. As such, they command a premium price for these abilities.
Even their cheapest model, the DJI Spark, starts at a cool $500 USD and their top of the line Phantom 4 Pro starts at $1,500 USD and goes up from there when you add accessories, extra batteries and so on. So it's understandable that when you're spending such a large amount of money on something, that you'd want to make sure you're getting your monies worth out of it.
Most pilots just fly up and around and barely know anything about their drone, its various flight capabilities or even special modes. They don't know how to fly it to get smooth videos and they can even damage the drone, battery or both by doing simple things that they shouldn't be doing.
While this course is an amazingly in depth guide on a huge array of subjects, it also ensures you'll get as much out of your drone as you can. DJI are famous for releasing products and software at a break neck speed which can be very overwhelming for many new pilots.
This information overload along with much of it being moderately technical means they just shut down and put it in the "too hard basket". This means wasted money as they're not getting the full use out of their awesome drone.
You can not only get up and running in hours with this course, but continue to learn about every facet of your drone. Helping you push to become an Ultimate Pilot where you can then move onto more complex flying such as professional videography and photography, commercial applications and even the exciting new sport of drone racing.
"Loads of easy to understand information!"

Owning a Mavic Air I had my concerns regarding this course, thinking it wasn't for me. I was wrong. You will get provided with loads of easy to understand information that is relevant for any DJI drone.

If you are buying a drone from DJI I suggest you consider doing two things. 1. Get the DJI Care Refresh Warranty and 2. Take this course. Thank you! - MIKAEL
Introducing...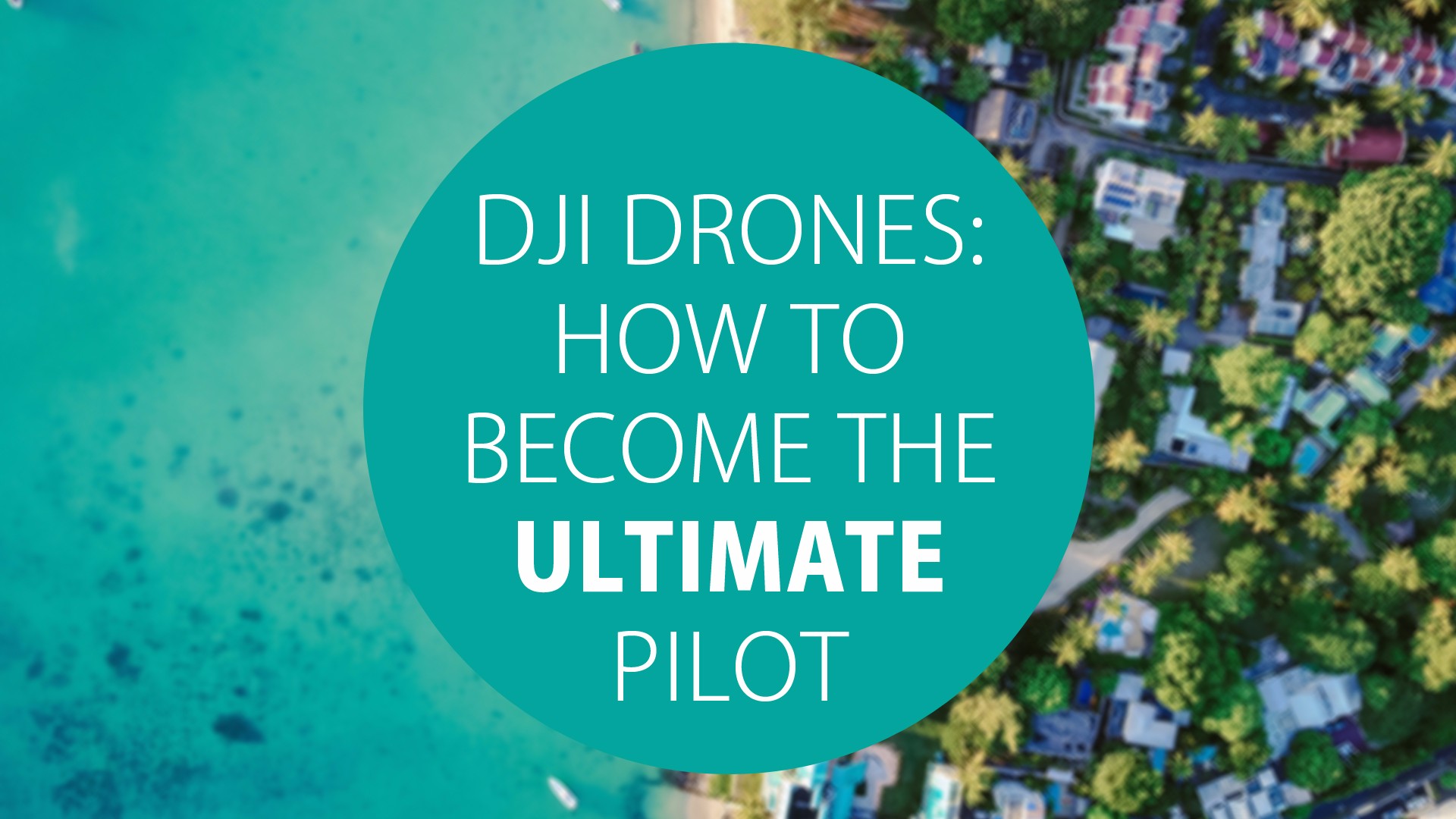 CONFIDENCE: Take to the sky for the first time knowing you won't crash your new drone

GORGEOUS VIDEOS: Know your drone and get the best videos with professional results

SAFETY: Know your countries laws, what to do and not do plus how to keep your drone safe

MONIES WORTH: Learn everything your drone can do and get your monies worth out of it

ANSWERS: Learn all the specs, details and info about your drone

Get up and flying within a few hours all while knowing that you're not only flying within the law, but that you're not going to crash and have thousands of dollars go up in smoke.
You'll be able to capture those silky smooth, cinematic videos you've all seen in no time plus you'll learn what to look out for and how to avoid the most common mistakes pilots make.
DJI Drones: How To Become The Ultimate Pilot is brought to you by Alex, an Australian finance and technology writer that has been helping people crush their mortgages as well learn and get the best out of technology for over 5 years.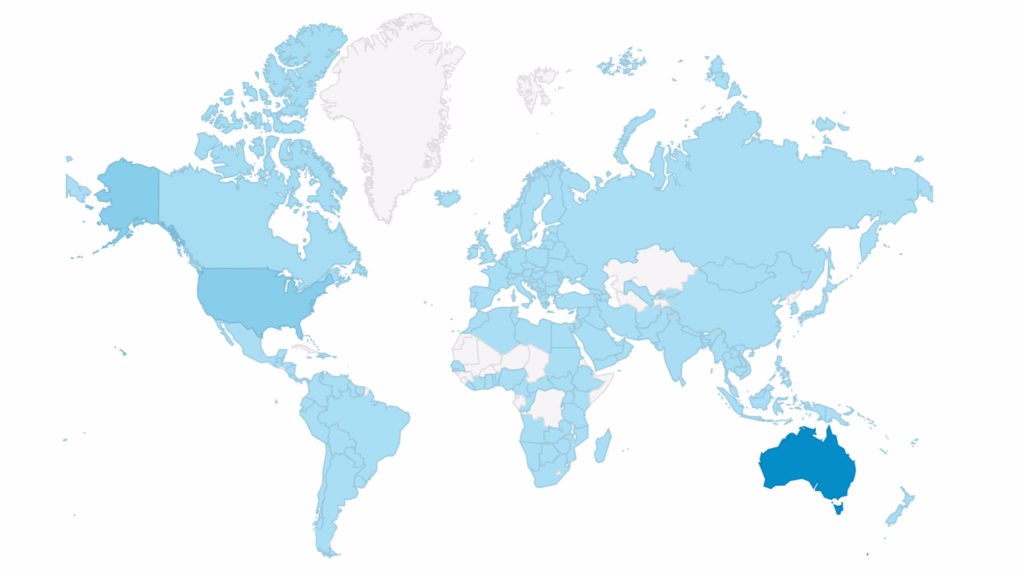 Students from hundreds of countries all over the world!

This material is covered with simple steps and clear demonstrations of how to fly. With hours and hours of one on one videos comprised of 49 sections you'll learn exactly what buttons to press and the best way to use your drone.

This course could very easily save you THOUSANDS of dollars by preventing you from crashing your drone or damaging it long term by doing the wrong thing. Best of all, this course will be with you right from the basics, all the way up to advanced flying modes and tips on how to perform cinematic video recording, panoramas and more.
"I was so confident while flying my drone"

This is a fantastic course for beginners. I enjoyed every moment of it. Today I was so confident while flying my drone. During the course Alex discusses all main types of DJI drones - Mavic, Spark and Phantom. I have a DJI Spark and it was great to follow the course, learn all the details about the Spark and also to become an expert of Mavic and Phontom drones too. Thank you Alex. - KHACHIK

What You Will Get
Lifetime Access
30-Day Money Back Guarantee
8.5+ Hours of Practical And Flying Videos
Confidence that you know how to fly within the law
A dedicated section on how to avoid crashing or damaging your drone
A huge advantage over everyone else that will get you flying your drone fast
The new ability to produce gorgeous, professional grade videos and photos
Not just vague descriptions but specific, step-by-step instructions that cover everything

What You Will Learn
Why flying indoors often results in new pilots crashing their drone
How to get those silky smooth videos that everyone loves to watch, even if you're new
Special points that are unique to your drone on how to avoid long term damage

The specifications of your drone and how complex they really are
The reason there are so many restrictions on drones and where you can fly them
A huge mistake many pilots make when storing their drone in the car and how to avoid it
How to fly your drone to get the best videos and why most people fail
What other great 3rd party apps are out there to get the most out of your drone
DJI Drones: How To Become The Ultimate Pilot also includes...
A special section, entirely dedicated to teaching you about all the ways that new - and experienced - pilots crash or damage their drones.
This section not only covers the most common ways pilots crash their drones, but how to avoid them. It also covers a critical mistake that many new pilots make involving flying their drones inside.
Flying inside can easily result in thousands of dollars of damage both to your drone and surrounding furniture or TV's. As such this special section covers why these crashes happen, how to prevent them along with even more tips that will help keep your drone safe.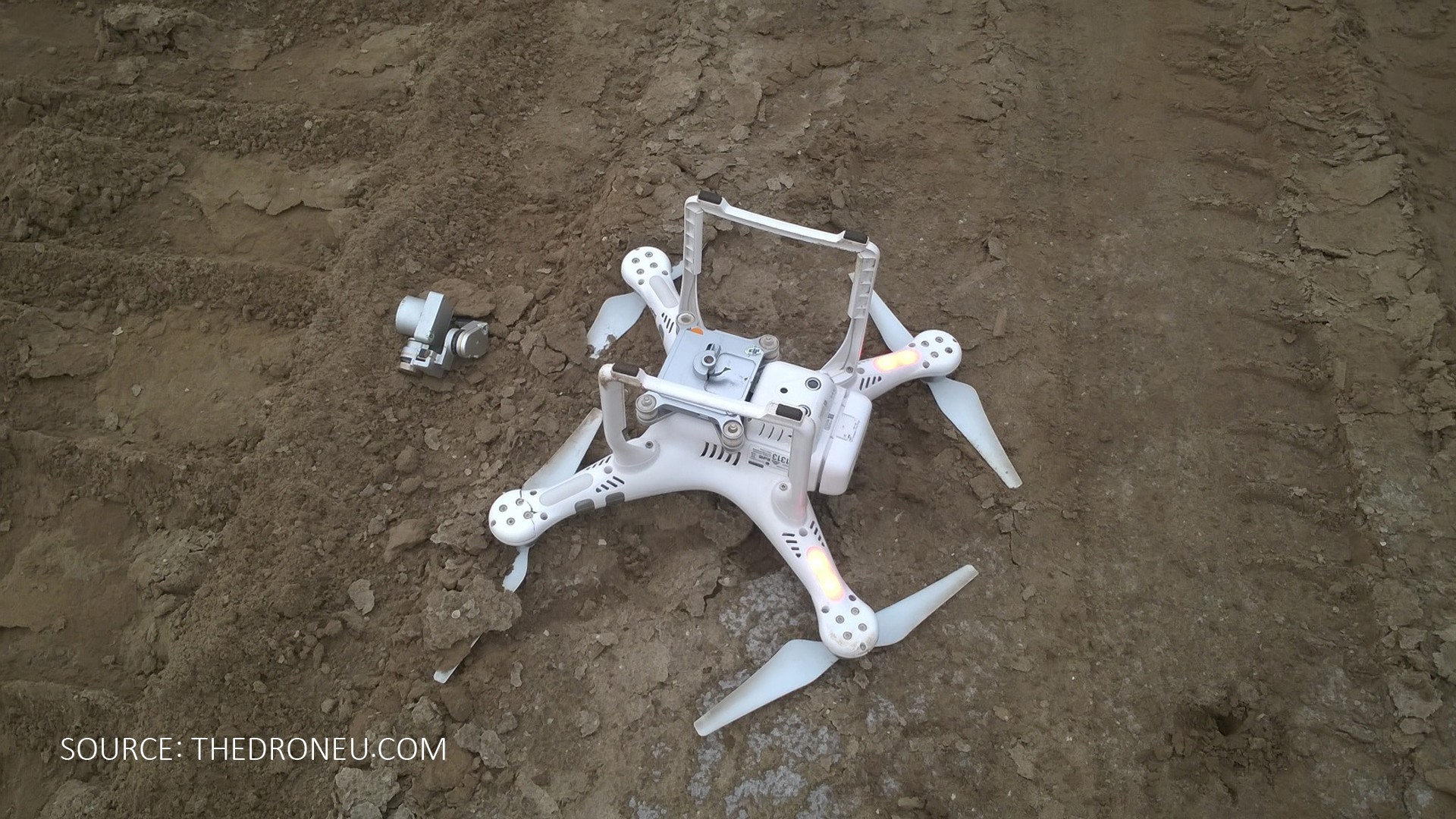 On top of this special section you also get hours of in depth, personal videos outlining how your drone works, how to fly it and what you need to do each step of the way. You'll get access to dozens and dozens of these amazing lessons in Full HD (1080p) quality that will help you to master flying your drone.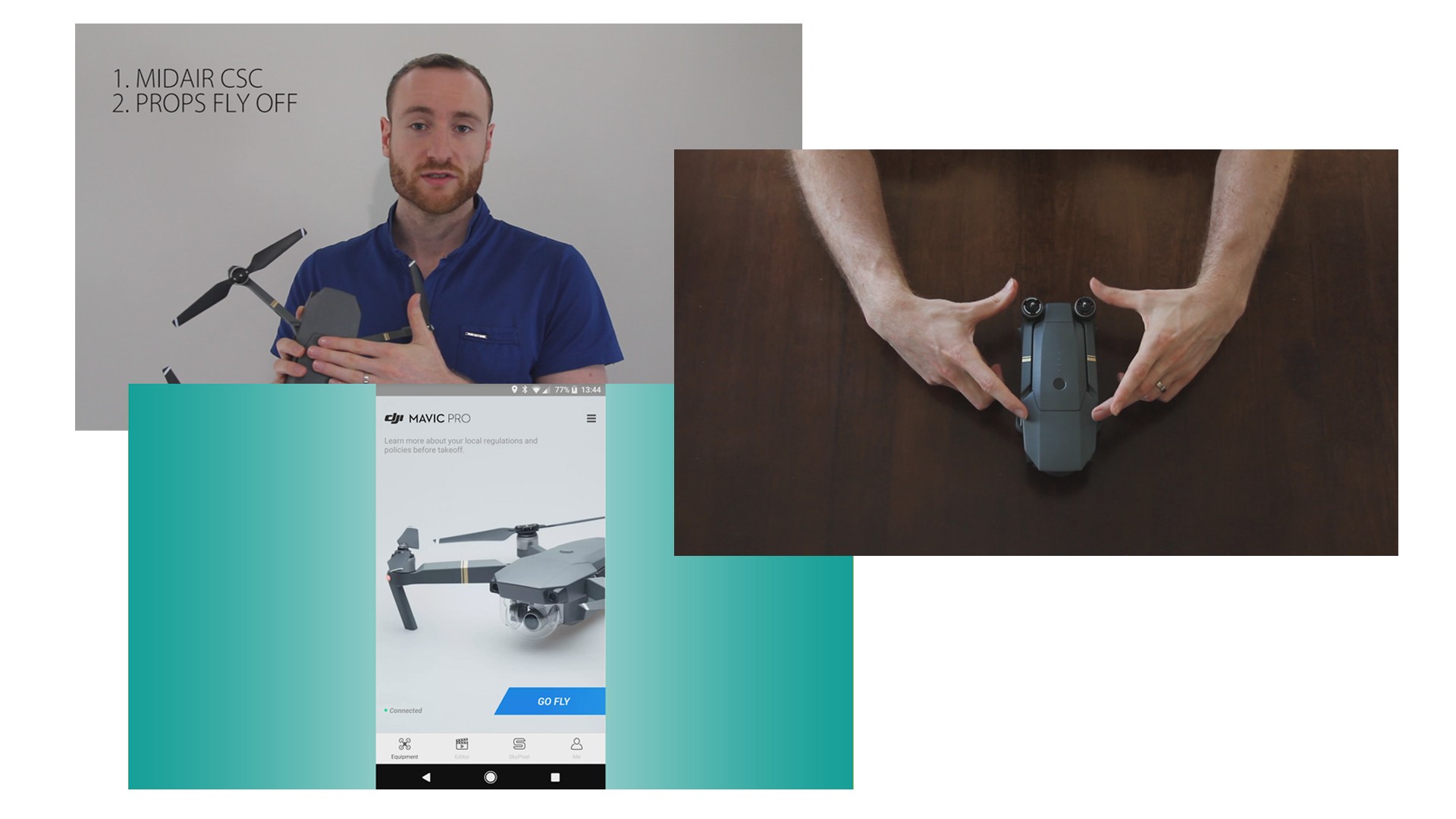 Course Curriculum
Section 1 - Welcome
Available in days
days after you enroll
Section 2 - Drone Basics
Available in days
days after you enroll
Section 3 - How To Avoid Damage Or Crashing
Available in days
days after you enroll
See the results others have already got
"Course continues to be excellent"

The course is longer than I expected but at the same time very thorough. I completed the course fully once before venturing out into the real world to give the drone a real life fly. Highly recommended for newbies like me! - ANDREW
"I learned from the last chapters a lot"

The first chapters were a bit too basic for me. But I've had a drone for about 4 months and have seen lots of YouTube videos. Still a great course! - FRANCOIS
An AMAZING Guarantee.
Try DJI Drones: How To Become The Ultimate Pilot for 30 days with no risk!

I'm so confident that you'll love this material that I'm giving you a 30 day money back guarantee.

Try the course. If you don't love the fantastic videos, safety information, flying demonstration videos and bonus material, and feel they don't help you become an ultimate DJI pilot, you'll get your money back.


You'll even get to keep the course material. It doesn't get better than that. What have you got to lose?


"I passed on the first try!"
Alex. You are a great instructor! Thanks to you, I passed on the first try. I will obtain my optional FAA License in March. I'm new to drone flying (yet to actually fly). So, very helpful. The lectures on what not to do likely saved me a ton of difficulty. - GEORGE
"A must for everyone starting their adventures"

Content of this course is a must for everyone starting their adventures with modern DJI Drones. It is really important to have the knowledge delivered in this course not only to be a skilled pilot knowing the equipment and software, but also to be safe for yourself and others in the area of flight. - ARTUR
"Answers questions that aren't documented anywhere"
Covers all aspects of your drone and even answers some questions that are not documented anywhere, that I was always "wondering" about! - ROB
Frequently Asked Questions
How does the course work?
This course contains hours of course video which you can view either online via your computer or on your mobile. These videos demonstrate and explain all the material throughout the course. You can pause, skip or replay any section you want as much as you like to make sure you're 100% clear on everything. You can even download course videos and watch them later. There's even bonus material to give you everything right down to the last detail.
When does the course start and finish?
The course starts now and never ends! It is a completely self-paced online course - you decide when you start and when you finish.
What if I am unhappy with the course?
We would never want you to be unhappy! If you are unsatisfied with your purchase, contact us in the first 30 days and we will give you a full refund.
How long do I have access to the course?
How does lifetime access sound? After enrolling, you have unlimited access to this course for as long as you like - across any and all devices you own.
How is this course different to other material out there?
Most other material on drones isn't very robust. They give you a general hand wave about some of the features or a few tips that they've come up with. What they miss is having a proper, end to end walk through of every feature and every part of your drone all in one course. They also don't cover key safety information and often miss many important points on how to avoid damaging your drone, both by preventing crashes and also mishandling it over the long term. This course then takes it even further by including bonus material that goes right down to the battery level and makes sure you understand everything and get the most out of your drone.
How much time does it take to do this course?
The full course should take around 1-2 hours per week for 6 weeks. While this might sound like a lot of work, this course allows new pilots to be up and flying in few hours. The extra content is then there for you to continue watching as you get more and more confident and progress up from the basic flying to the more complicated intelligent flight modes and into taking gorgeous photos and videos with your drone.
What sort of results will I get?
To begin with you will learn all about your drone, its features, buttons, modes, the controller and the DJI GO 4 application. Beyond this you will then learn how to fly safely and comply with your countries aviation laws. After you're up and flying with confidence the course then moves onto progressively more and more complicated flying manoeuvres and finally how to get professional results with photography and videography.
Bonus Material
Even though this course already includes hours and hours of material I've added in even more! An extra, complimentary videos that takes you through the very important DJI Intelligent Flight Battery. This bonus section includes three different parts on how to properly care for your batteries, how to make sure that they last and also how to properly store them over the long term..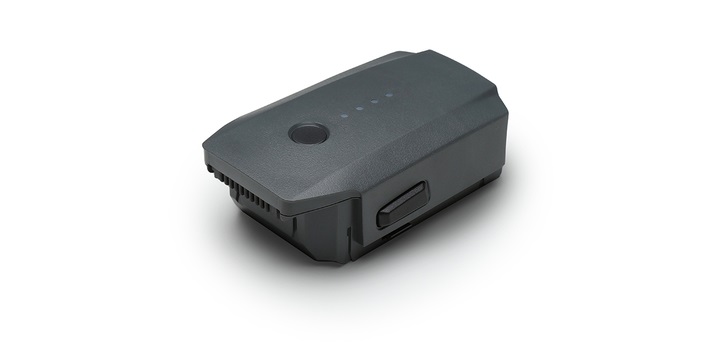 The DJI Intelligent Flight batteries aren't your normal, everyday AAA batteries. Some can cost $169 USD and if you don't treat them correctly, their usable life can be halved. This bonus content also covers a very special - and common! - mistake that many pilots make leading to these very expensive batteries being completely destroyed!
Going deep into the reasons why they're called "Intelligent" flight batteries this extra content will give you the information you'll need to have your batteries lasting years without bulging, becoming damaged or losing half their charge. No stone has been left unturned!



"Highly recommended"

The instructor puts everything very simply, following a logical order which is very applicable in practice. The explanations are for those who have never flown a drone before or for those who are attempting their first flight and are a bit scared (my case!).

The instructor speaks English very clearly, without the use of slang or mannerisms, which makes everything very clear for those who only have a medium understanding of the language. (Translated from Portuguese) - CARLOS